Saturday afternoon skiing
Oct 24, 2015
Finally the sun came out! I've been enjoying the cold windy weather I've been experiencing so far, but seeing Antarctica in the sunshine was pretty good.
Taking full advantage of the change of conditions, myself and another newcomer Anna were taken on a skiing lesson by three folk who have been working at Rothera for the Antarctic winter. They are Emily, Sam and Chucky.
Not only was this the first time I'd been skiing since unsuccessfully trying it out at 15, this was also the first time I'd been off base and up The Ramp (literally a steep ramp of snow heading away from the station, providing access to the rest of the island).
We took two skidoos and headed for an area called Vals. I was sat in the back luggage rack and we towed Chucky behind on skis.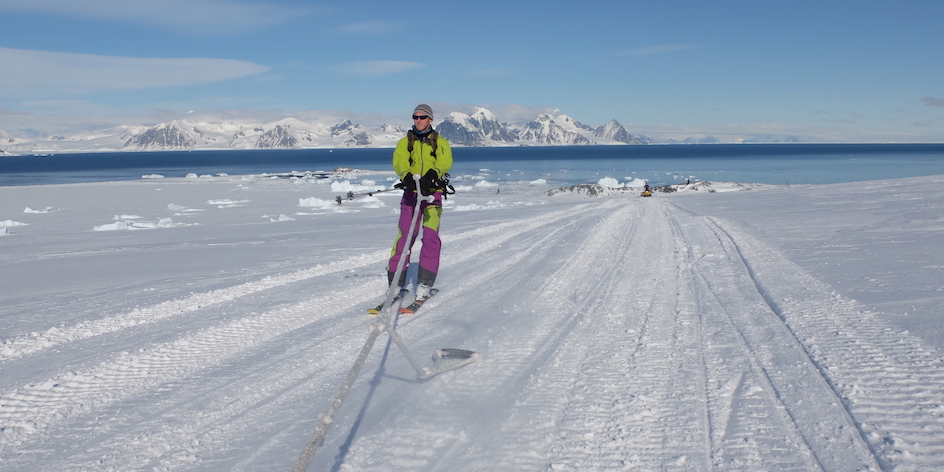 When we reached Vals, we had long since lost sight of base. It felt pretty special to be the only ones up there, and we got some stunning views.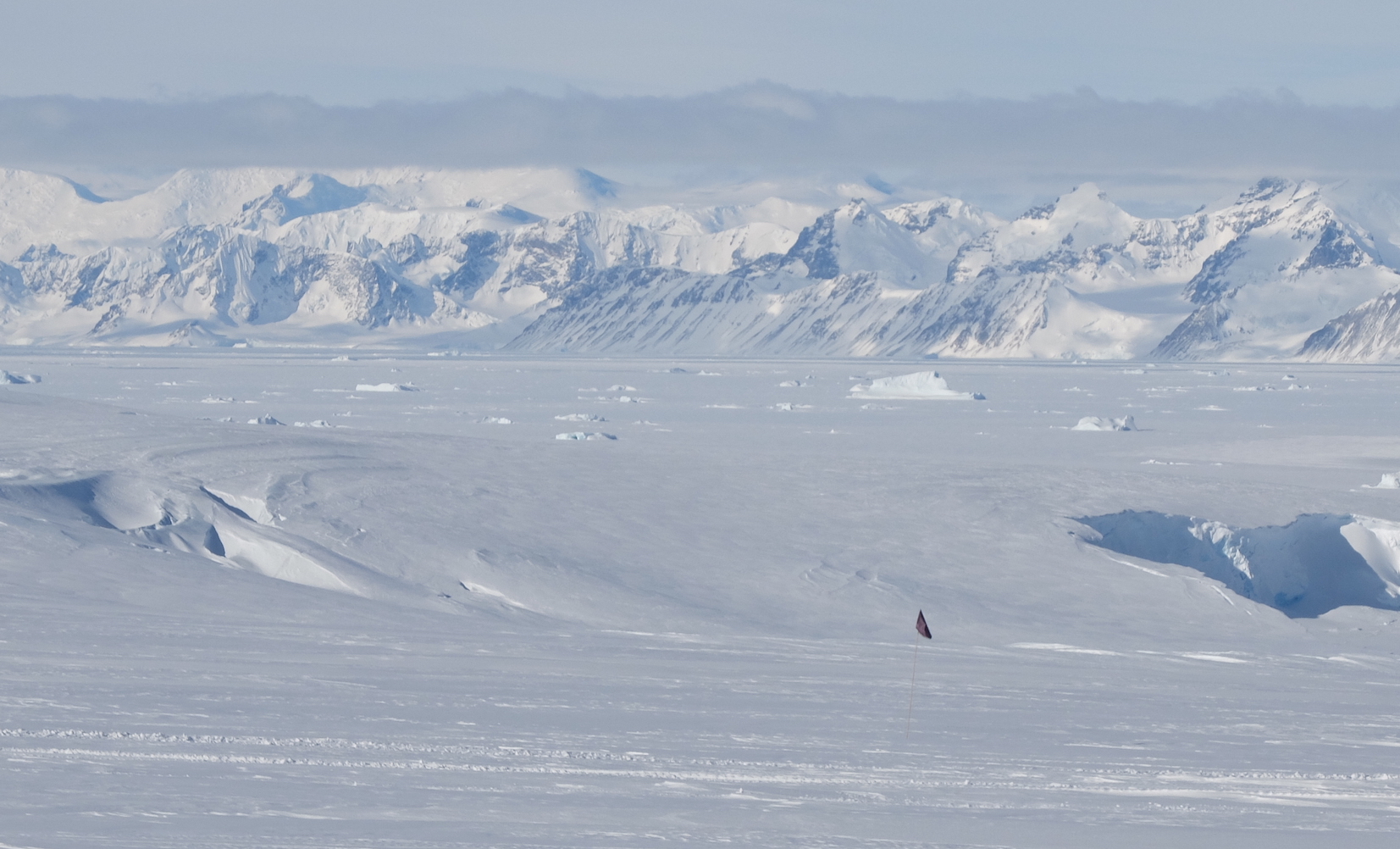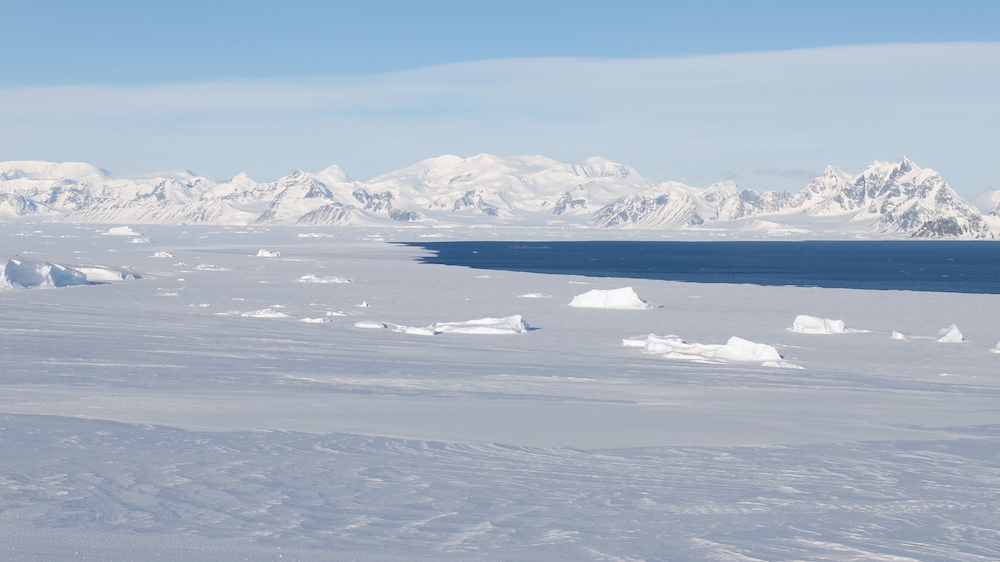 Vals is a good place to learn to ski, as the gradient at the bottom is really shallow, and it gradually increases the further up the slope you go.
There's an old hut at the base of the slope. Before the runway was built at Rothera Station, the planes used to operate from a snow skiway up at Vals. The hut then served a functional purpose for the air mechanics and pilots to work, and warm up in. Now it's used purely as a base for mountaineering and skiing in the area.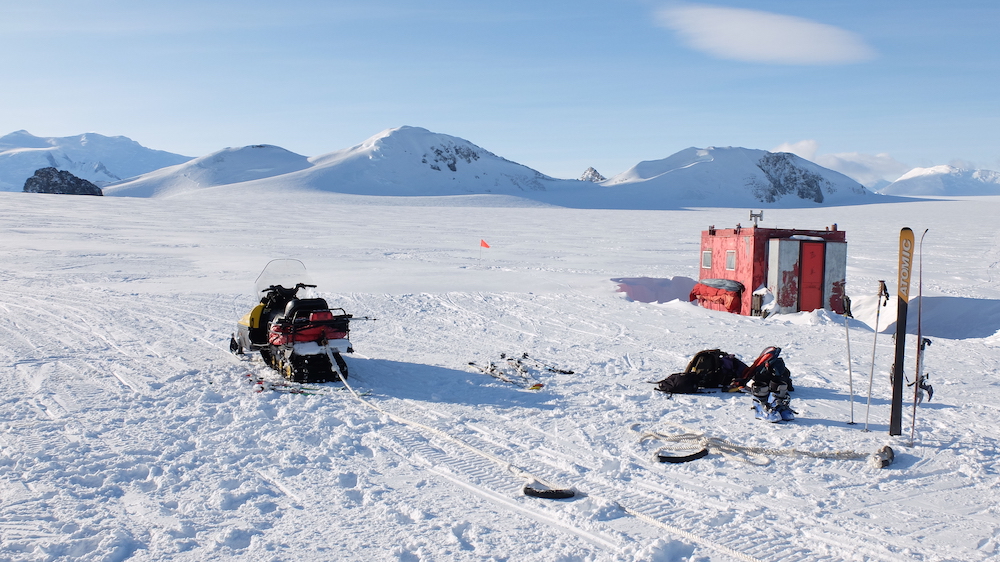 Whilst Chucky gave Anna and I a gentle introduction to stopping and turning on skis, Emily and Sam took it in turns to tow each other up to the top of the slope by skidoo.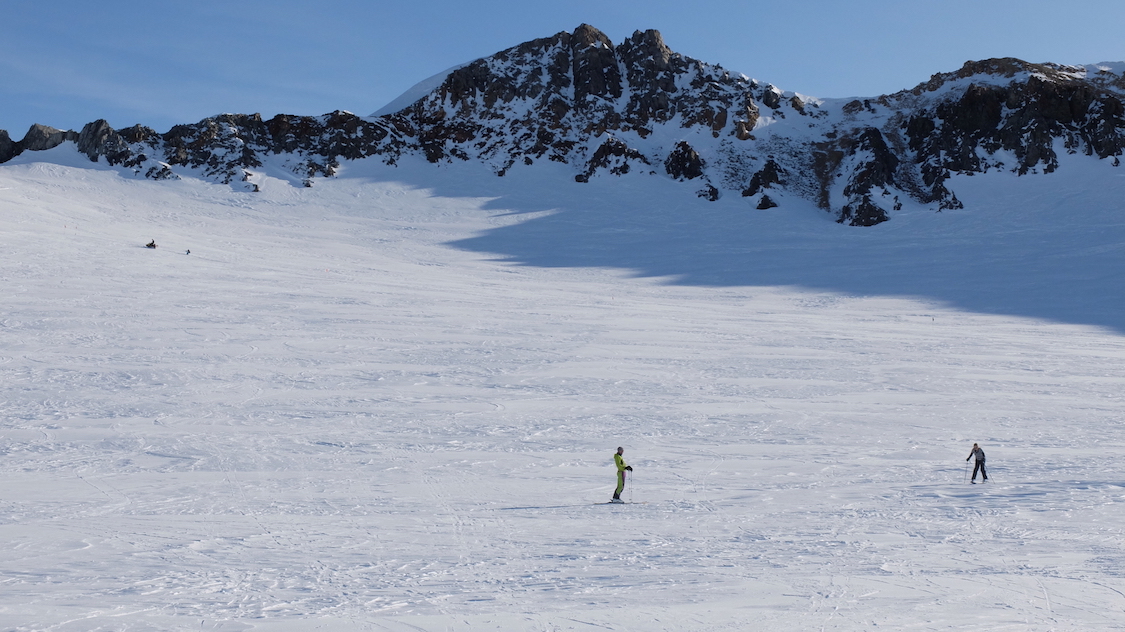 Anna and I had a blast around on skidoo too just for the hell of it.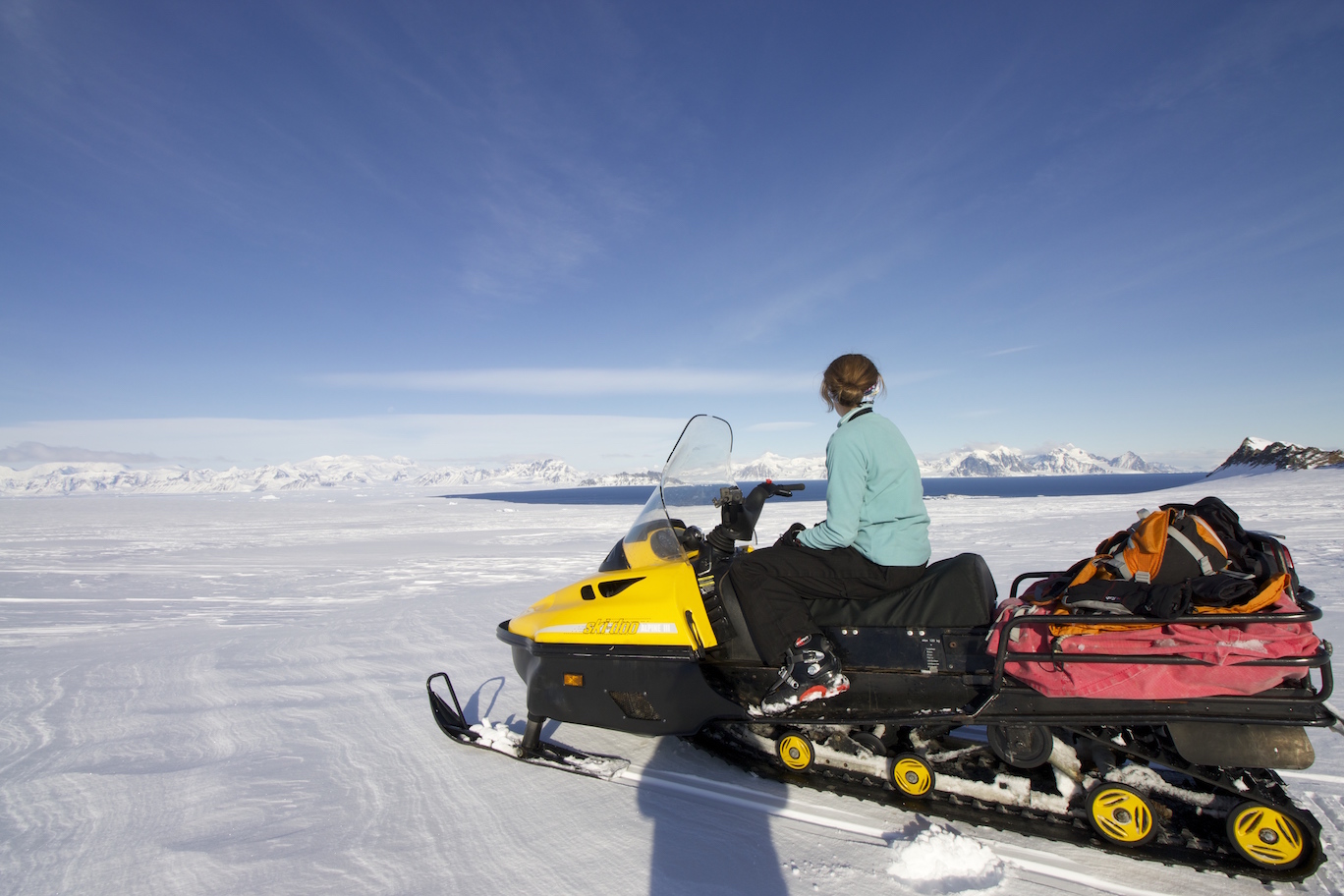 All this was great… but the highlight was Emily producing 5 cans of cider and chilling out after successfully learning how to stop and turn on skis.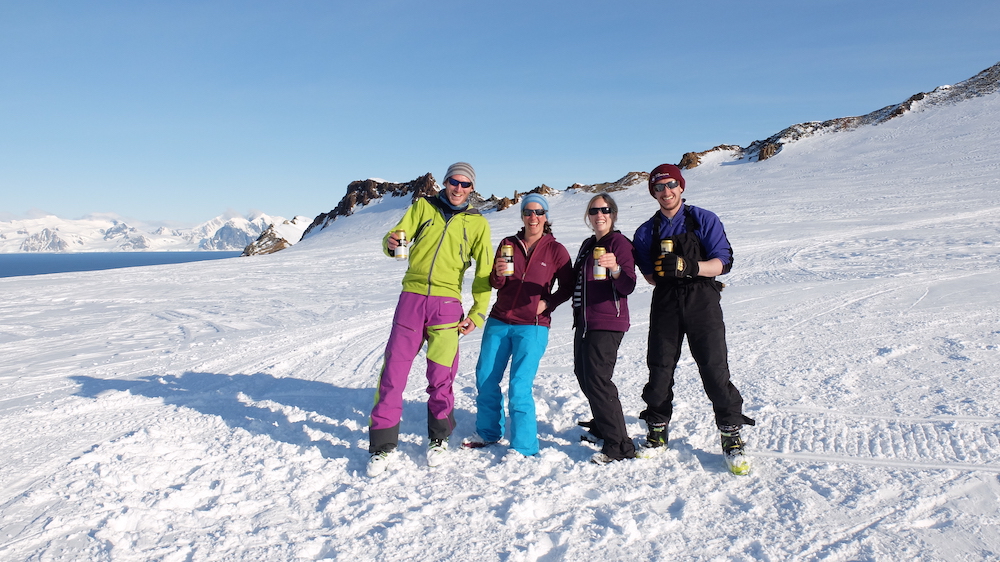 On our reluctant return to base, we saw Rothera re-emerge again and a few more advanced skiers hurtling down The Ramp.