The hangar: camera fitting
Oct 26, 2015
Today we've been spending our time in the aircraft hangar, fitting the camera equipment to the BAS Twin Otter we've been assigned for our survey flying.
To get to the hangar, you have to walk across the runway. On a day with 40-50 knot winds, this can be quite fun in itself!

The camera equipment is specifically designed for airborne survey, allowing high detailed mapping outputs to be generated from the imagery. The camera is huge, and fits into a camera bay at the back of the aircraft. As part of the whole setup, we also run an Applanix GPS and IMU (innertial measurement unit) system in tandem with the camera which will give us accurately georeferenced data.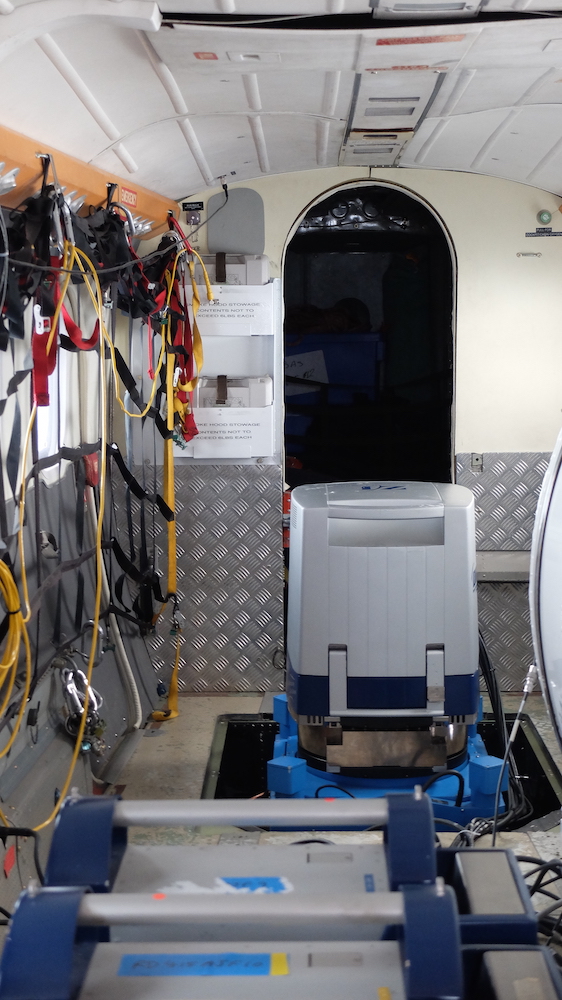 Because the weather has been pretty grim, there were three aircraft sitting inside the hangar, two Twin Otters and the Dash 7. It's pretty cold inside too.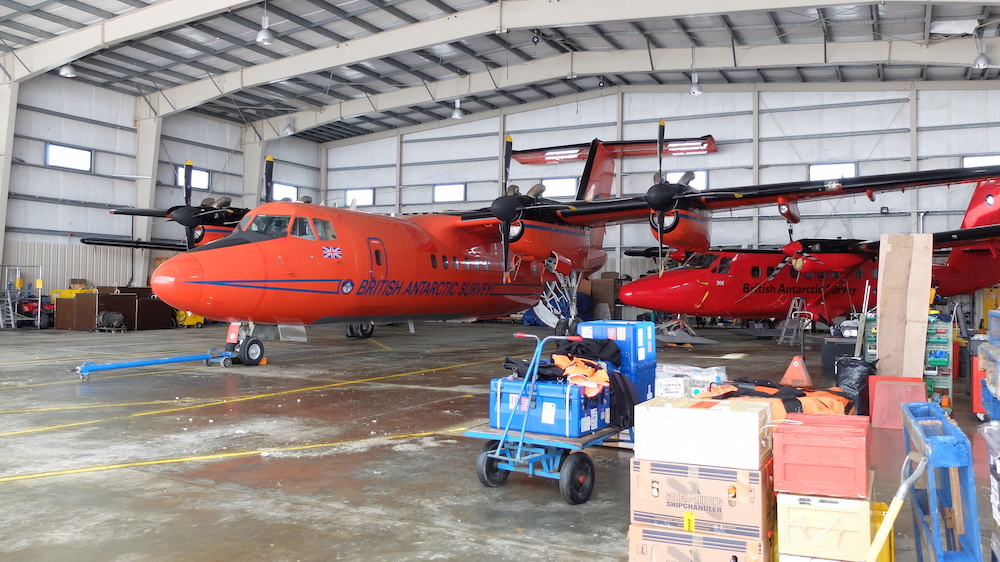 Just outside the hangar is the Apron. We've had two visiting aircraft here for the past few days operated by Kenn Borek. A Twin Otter bound for the South Pole, and a Basler on it's way to Union Glacier. It's a good place to watch the planes come and go.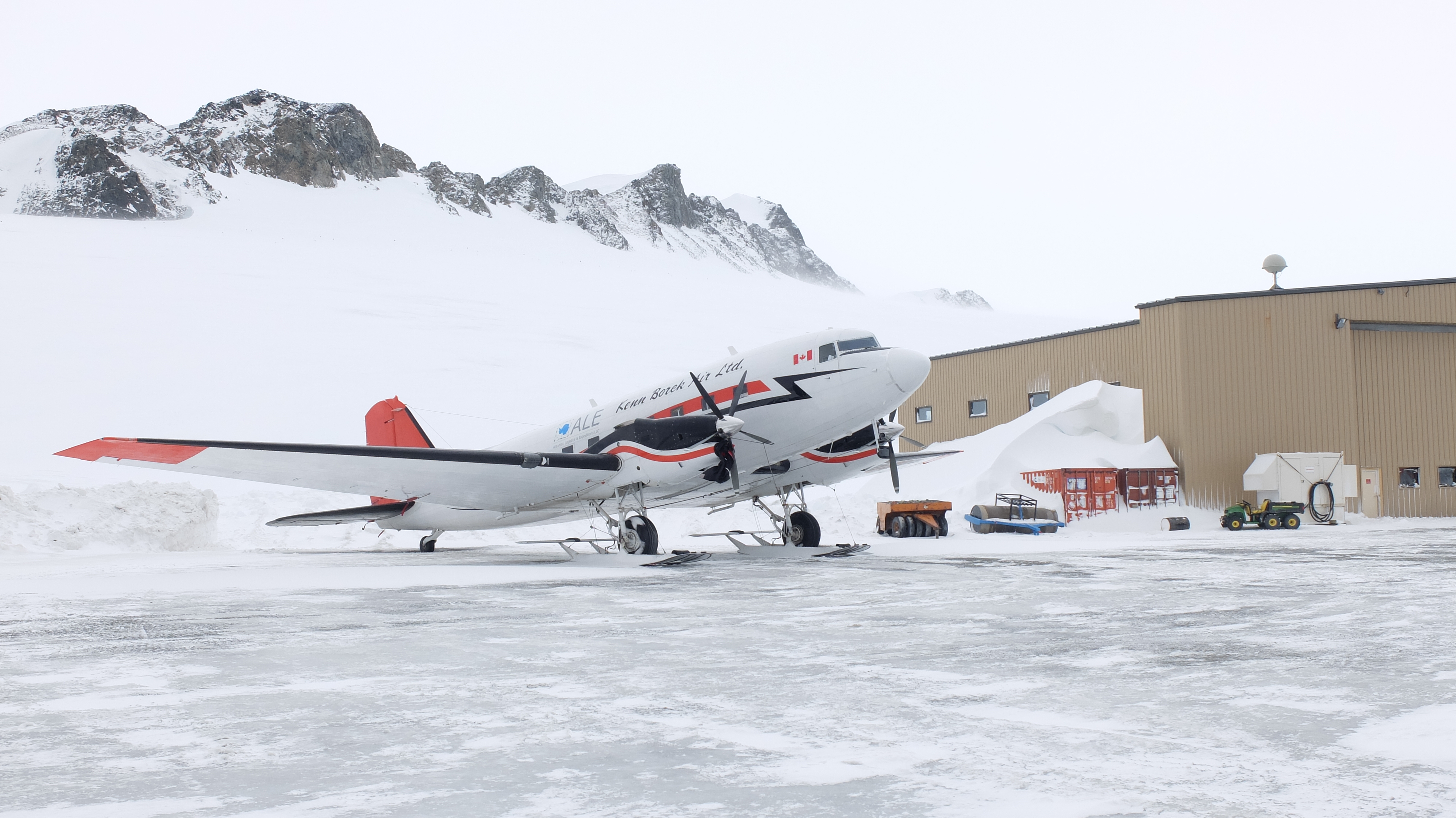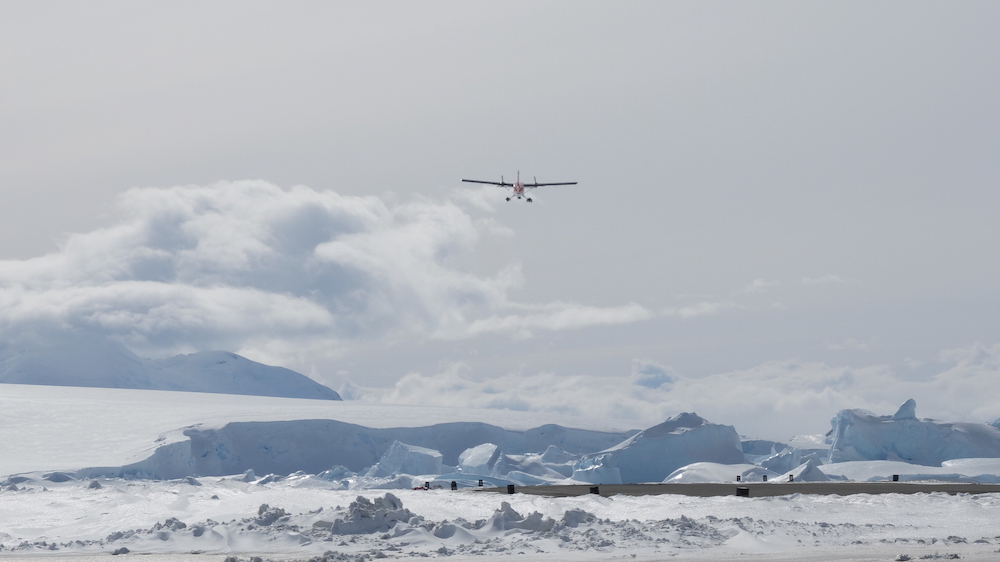 Once we had the everything fitted, we were able to do some tests of the equipment using a ground power supply. After trouble shooting a few inevitable setbacks, we managed to confirm that all equipment was working as expected. All ready now to test the equipment in flight!