Survey flight to Jason Peninsula
Oct 29, 2015
Once we had confirmed that all systems were operational, we were ready to begin the actual survey flying and I was looking forward to flying to our number one priority area, Jason Peninsula.
The surveying flying schedule is unpredictable as it's so weather dependant. We require as near to blue sky conditons as possible. Each morning at 7.45 am we receive a weather forecast. Based on this, we decide with the pilot where it might be possible for us to fly.
One of our planned survey areas is at Jason Peninsula, the very northern end of the Larsen Ice Shelf where it meets the sea. The weather over the ice shelf is notoriously bad, so we were very lucky this morning to recieve a forecast of clear blue skies, right where we needed them!
Once again, I flew in the co-pilot seat for take-off. I stayed there for the transit over to to our survey area which was pretty spectacular. Starting at Rothera, we climbed over the mountains of the Antarctic Peninsula, and onto the Larsen Ice Shelf.
Pilot Andy gave me a quick lesson on flying the plane in a straight line and let me take the controls. I even started our descent back towards Rothera on the way back.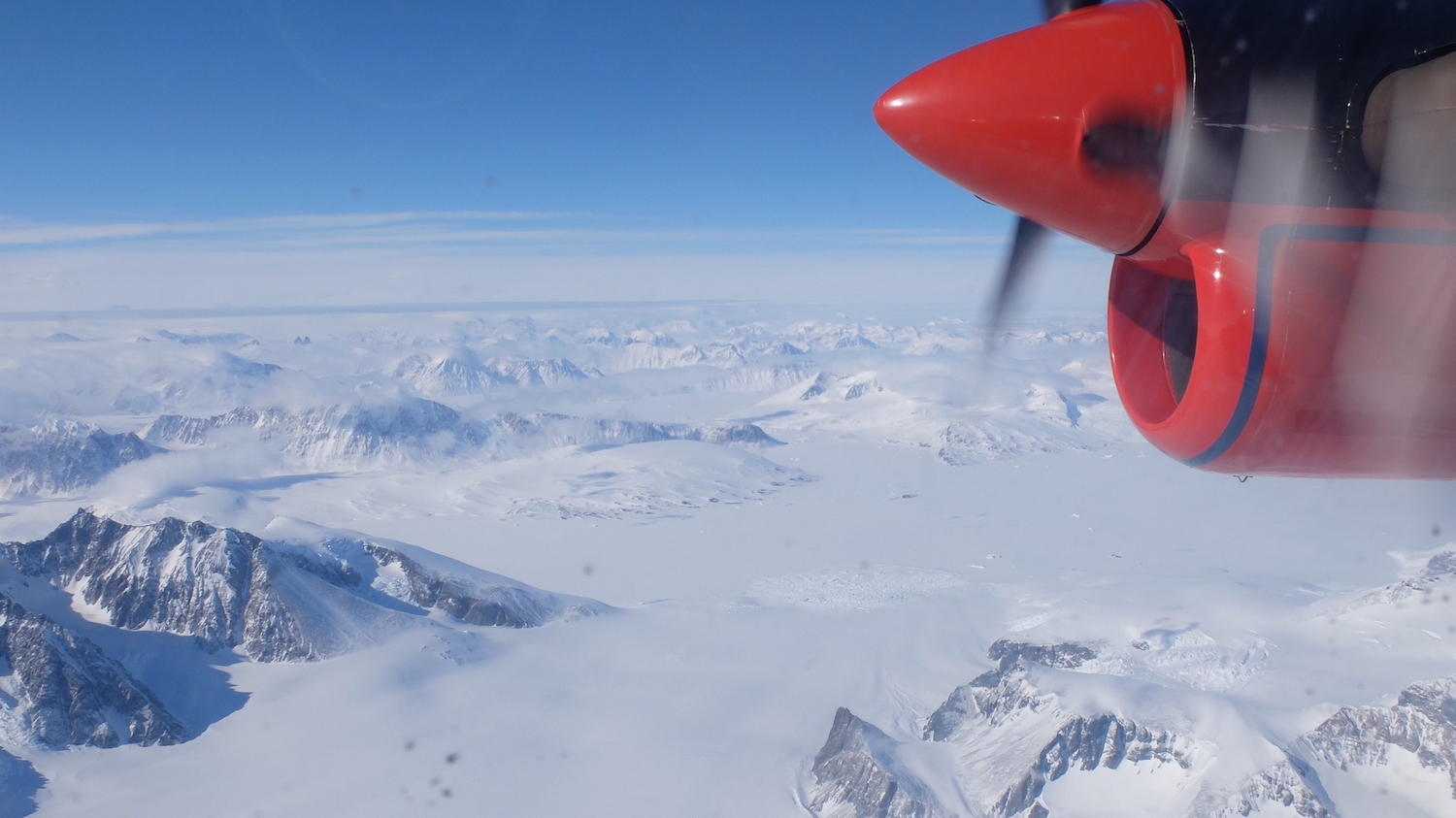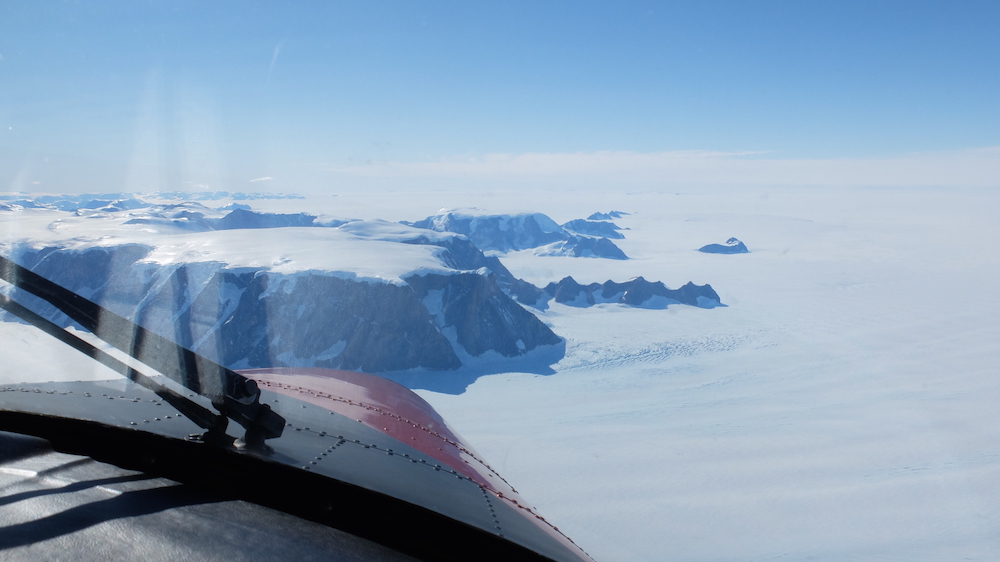 Jason Peninsula itself is a cool place. Look one way and you see miles and miles of sea ice stretching across the Weddell Sea. Look the other and you see miles and miles of flat ice shelf and the the Antarctic Peninsula mountains in the far distance.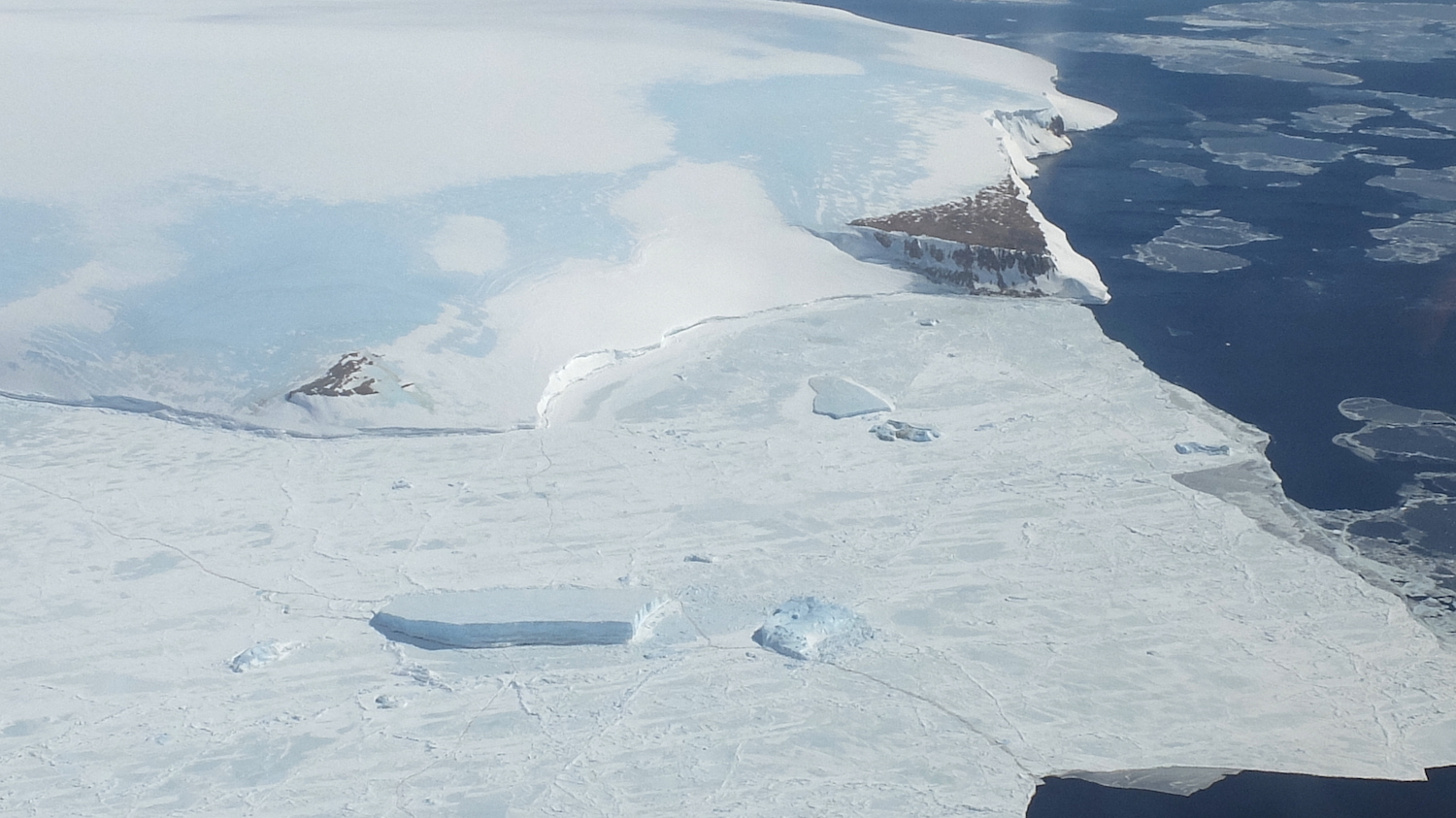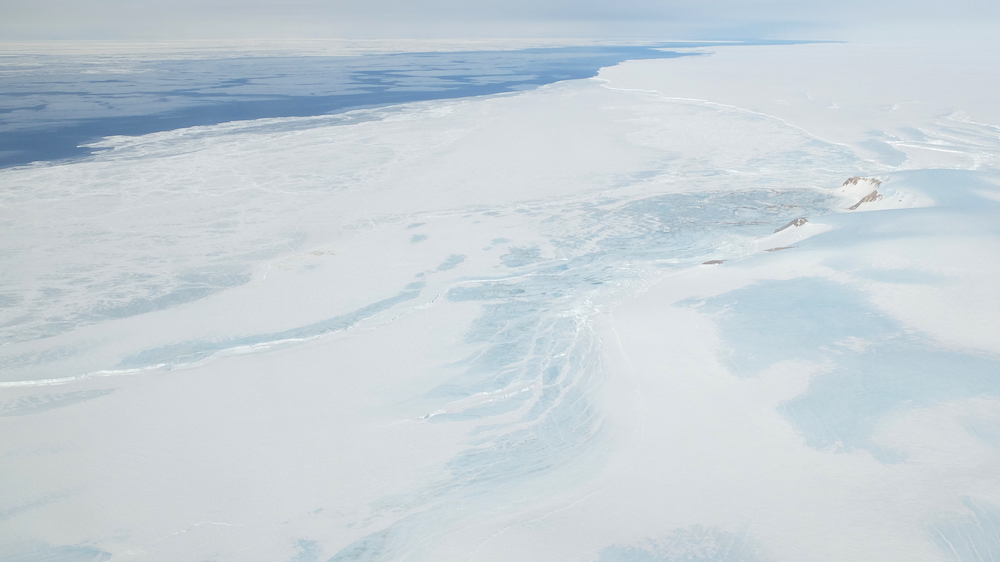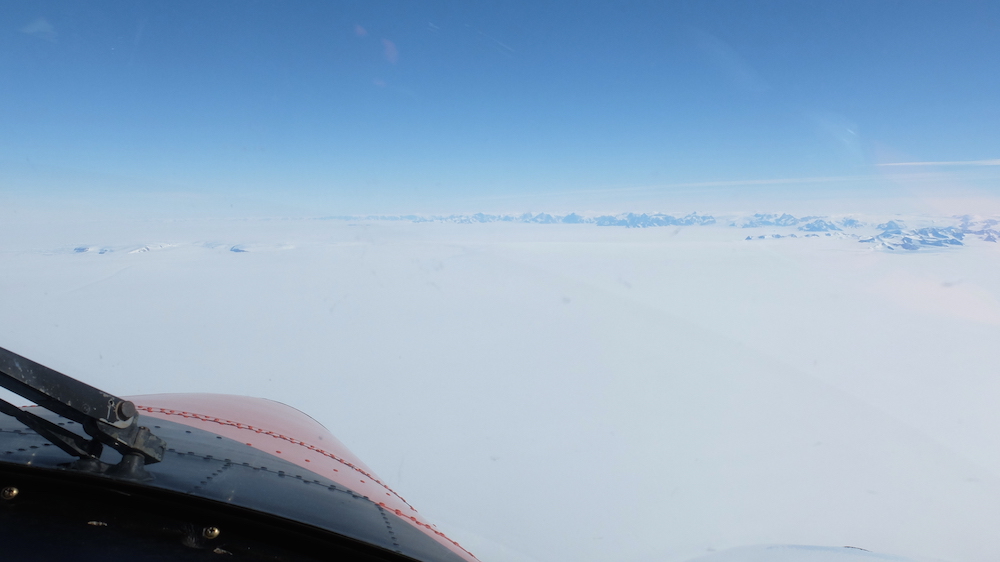 Here's some preliminary results of our processing of the aerial photography we captured…