After a busy day in the office, I decided I needed an evening walk around The Point. It was a bonus to see 3 Elephant Seals.
Seal number one was laying on the sea ice close to shore. Pretty much asleep I think!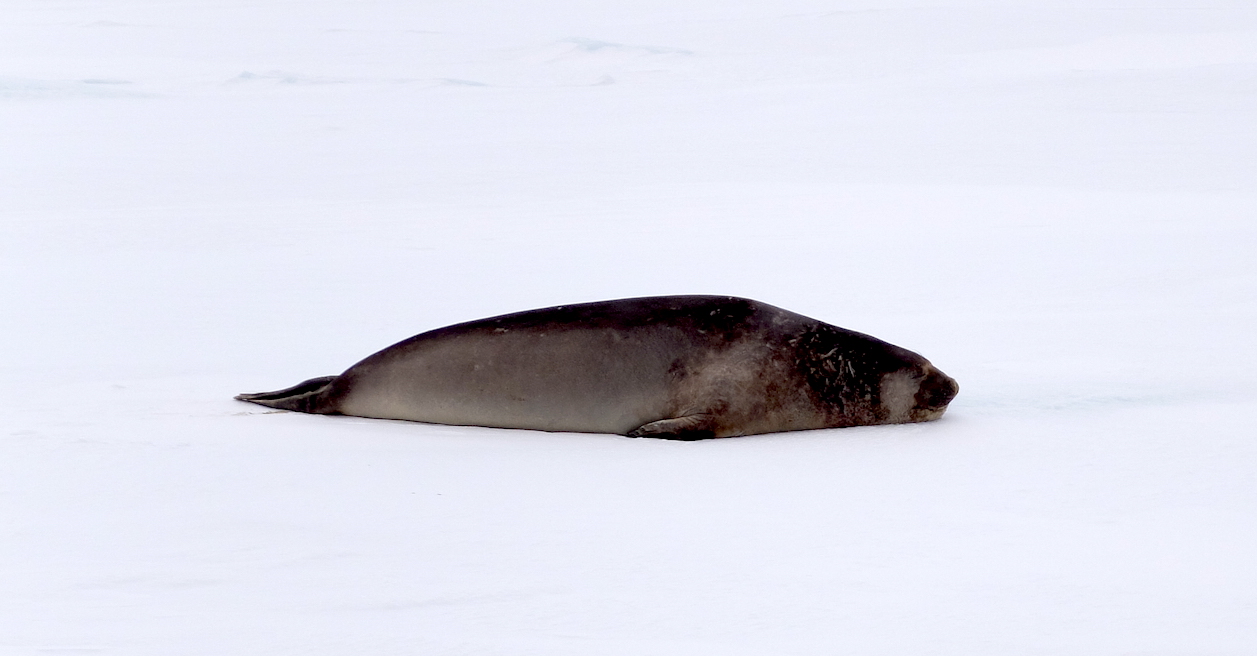 Seal number two took me completely by suprise. I was rounding the point when it popped its head above a rock in front of me.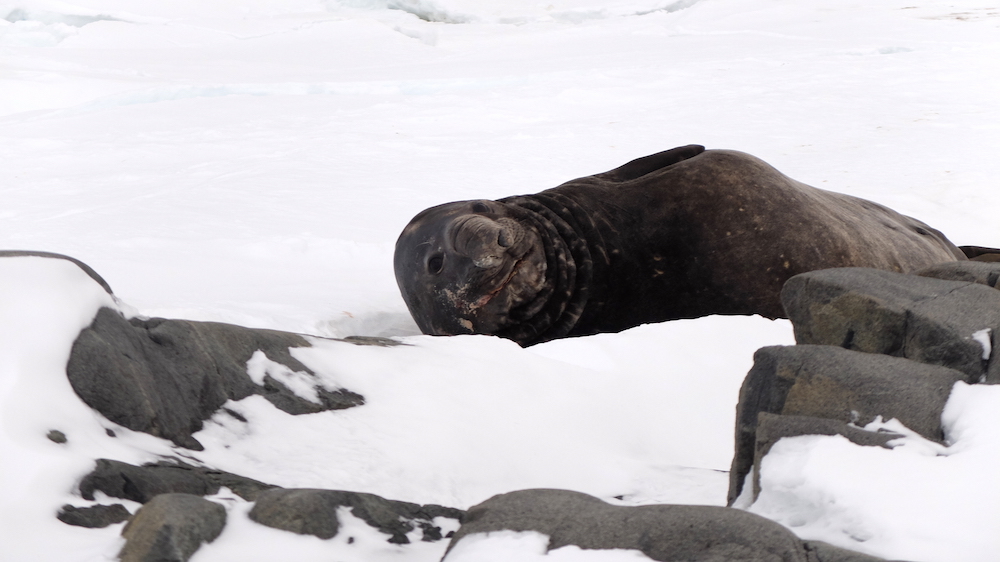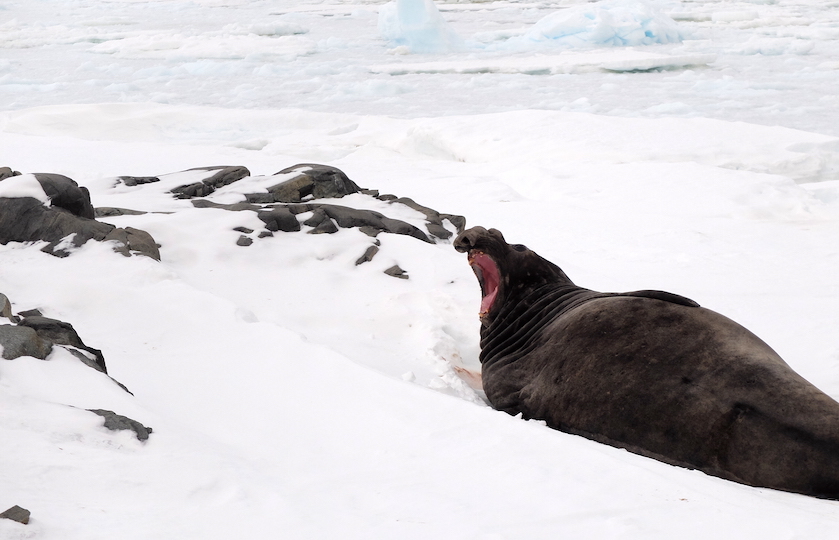 Seal number three was moving around… slowly. It moved about 5 metres at a time, with a few minutes rest in between.