Sunset Runway Run
Nov 3, 2015
This evening I went for a short but chilly run around the Rothera runway.
The runway is about 900 metres long, so you can build up the miles pretty quickly by running around it in circles. I only did a couple of circuits. It's nice to run alongside icebergs.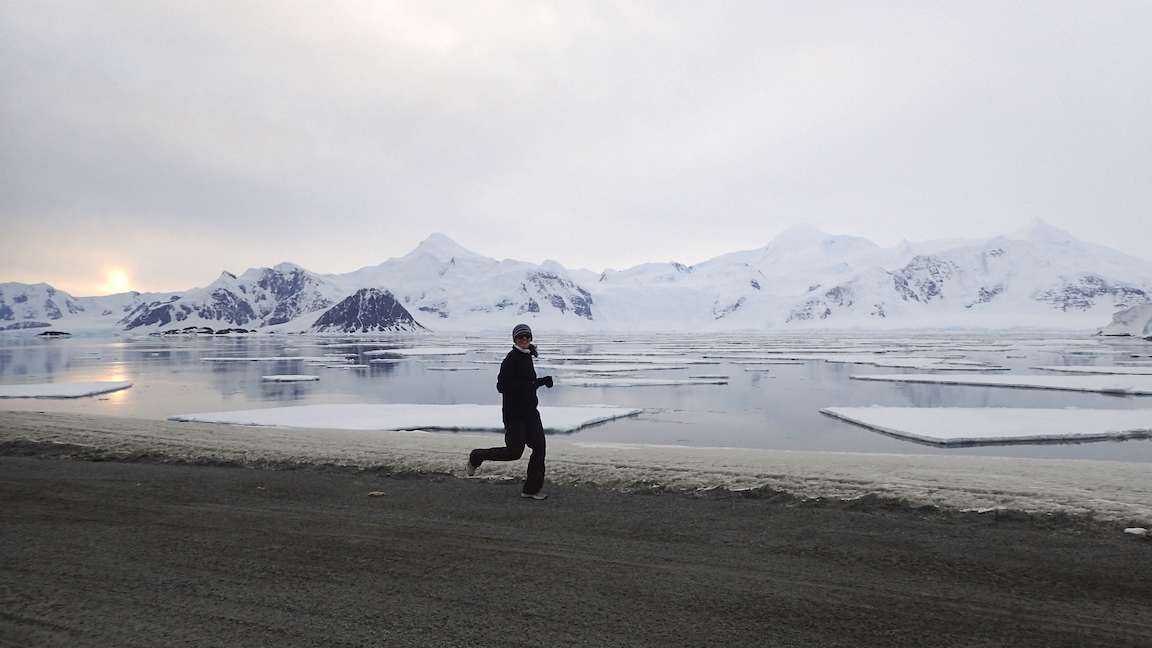 It stays light until quite late here at the moment. I headed out around 9 pm with the temperature around -9 with added wind chill. As I ran I saw the beginnings of a beautiful sunset. When I returned I headed out again to take some photos.