Fuchs House is probably the coolest building on base. It's a bit like an outdoor activity centre.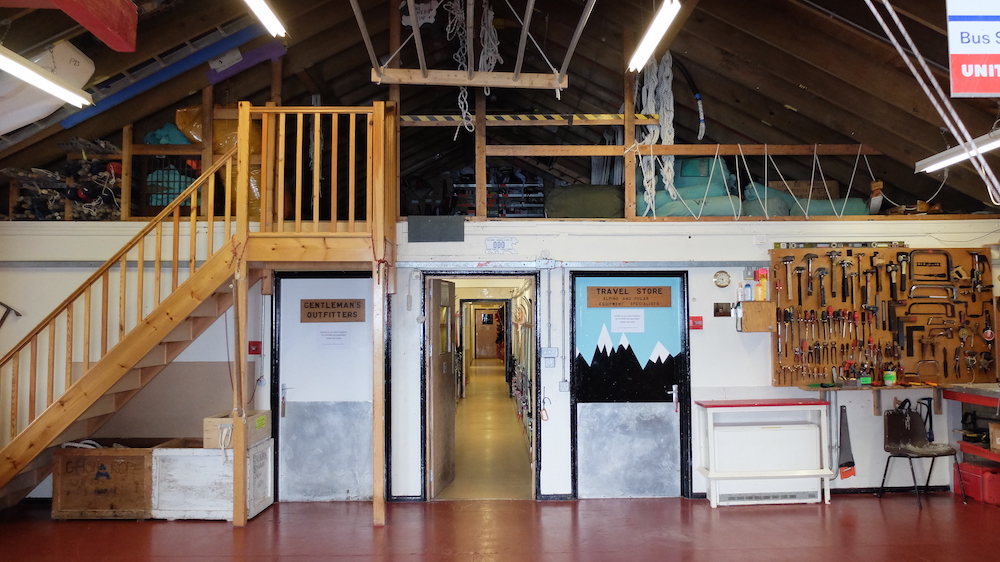 This is where the field assistants are based and it houses all the polar alpine kit you could ever want, like tents, sledges, boots, clothing, sleeping bags and climbing gear.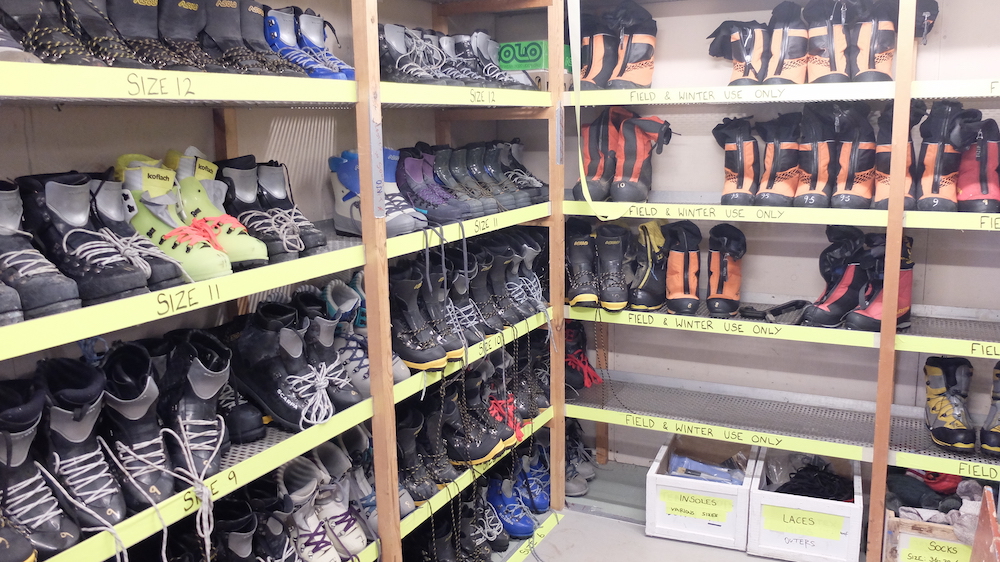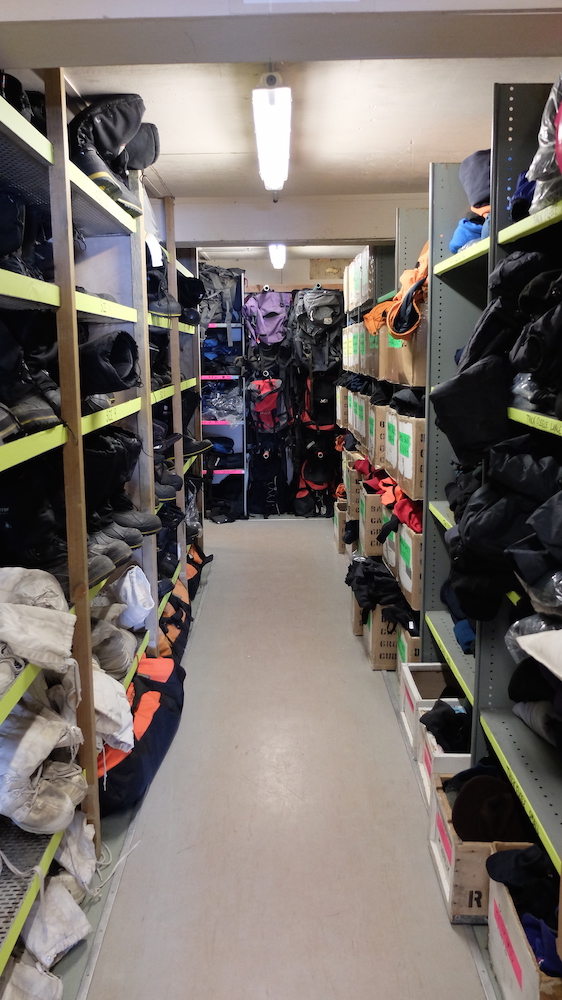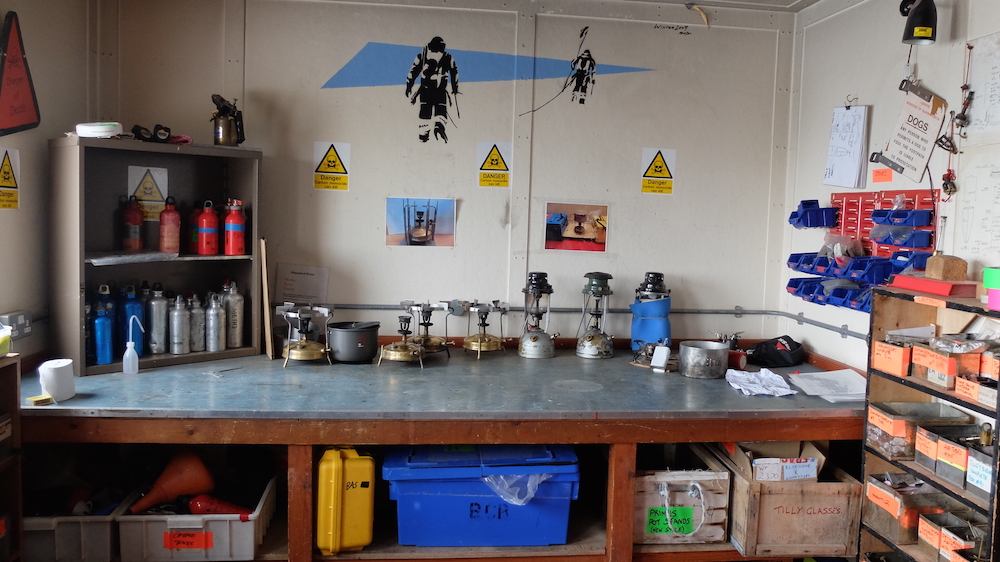 There's also a bouldering wall inside.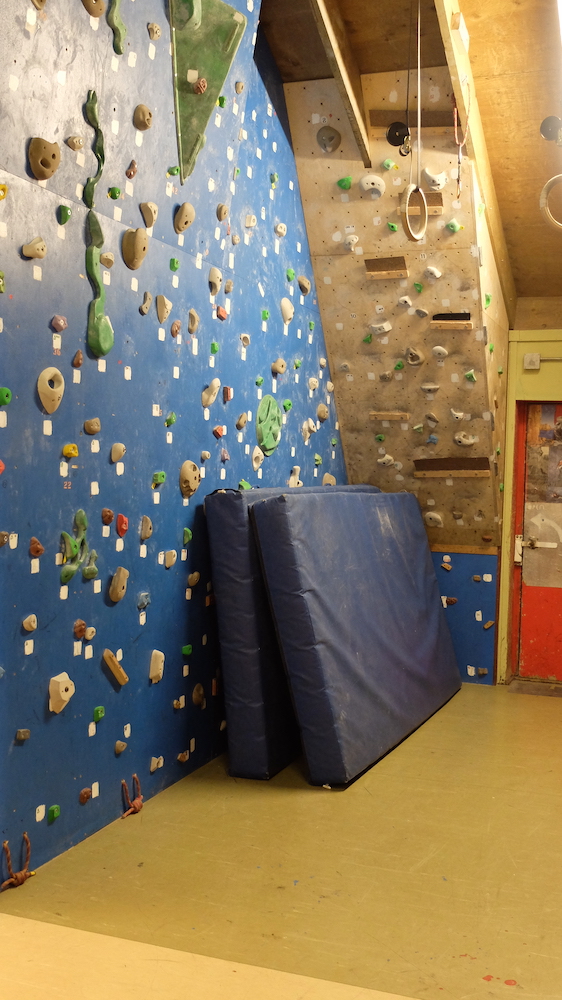 This is where you go to get skis for recreational use.