Fresh snow skiing
Nov 7, 2015
Another saturday afternoon and a chance to go skiing again!
We've had some fairly heavy snow at Rothera over the past few days, and the skiing conditions are possibly the best the base will see all season. Most skiers were heading for the Ramp, but I was keen to go to Vals again to hone my skills.
Going the same route as before, Sam and I headed out by skidoo via the Ramp and traverse route to Vals.
When we reached the hut, we found Rob there who had skinned all the way up from Rothera, which is a fair distance. He was pleased to see so he could get a lift back again!
I was determined to ski right from the top of of the slope this time. But starting slowly, I had a few goes from lower down the slope.
Then on the third go, I got a skidoo lift all the way to the top. The slope was untouched before we arrived, so I was the first to make tracks.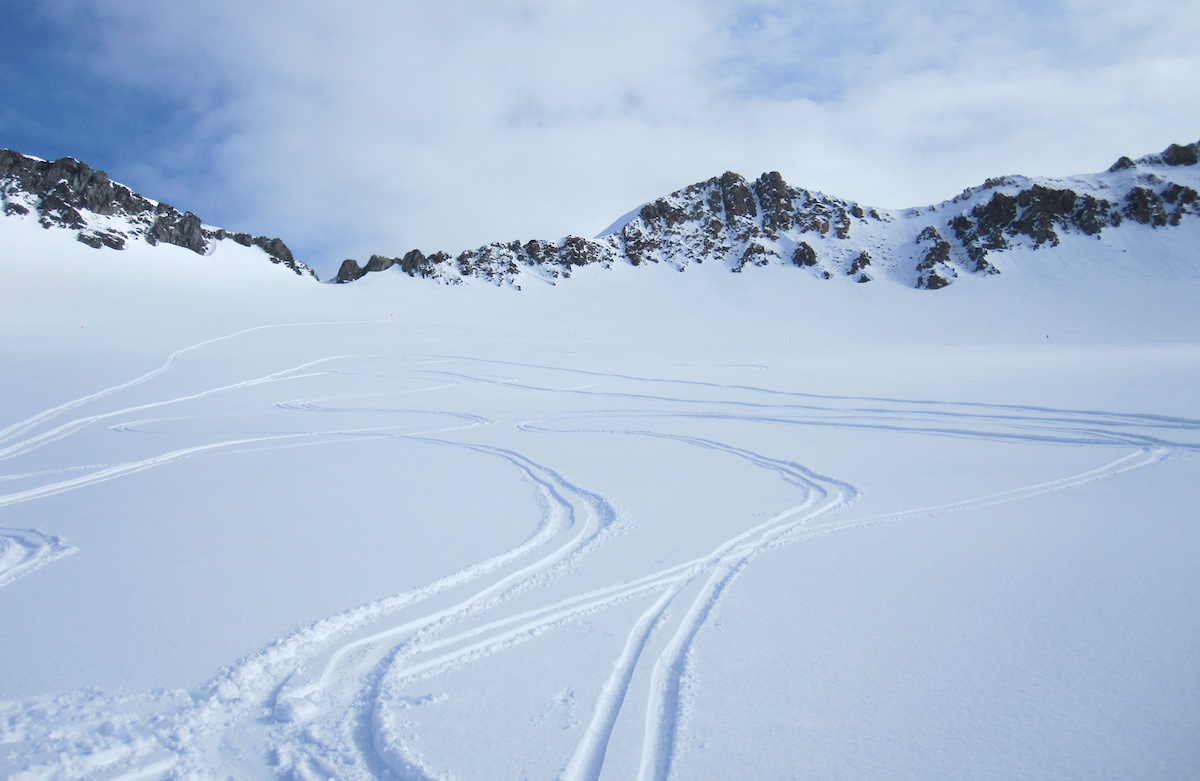 I then towed Sam and Rob up to the top of Vals so they could bomb it down.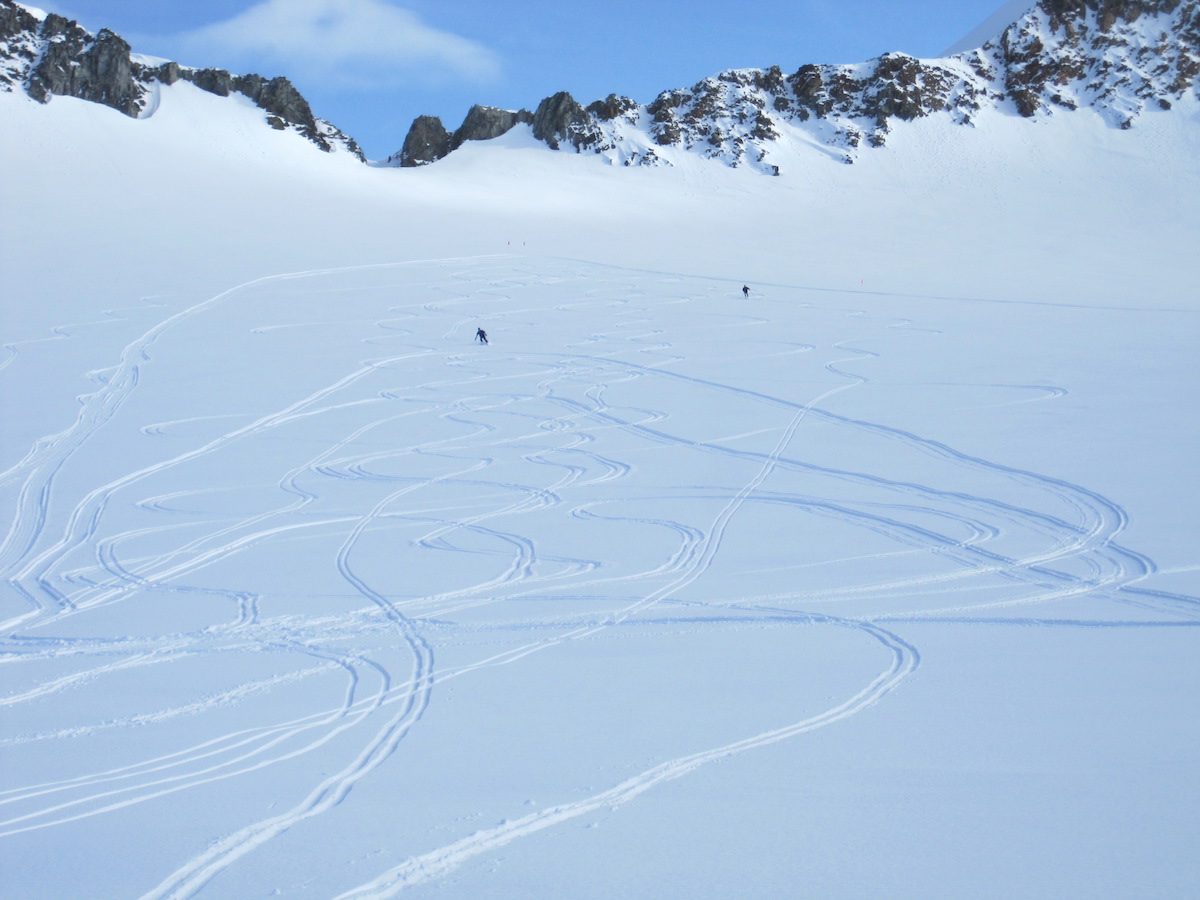 Driving the skidoo in the soft powdery snow at the steeper gradients can be a bit tricky. Especially when you get to the very top as it had a tendancy to slide out a bit. When you turn at the top to drop the skiers off and head back down slope, you have to get all your weight on the up slope side of the skidoo to stop it rolling.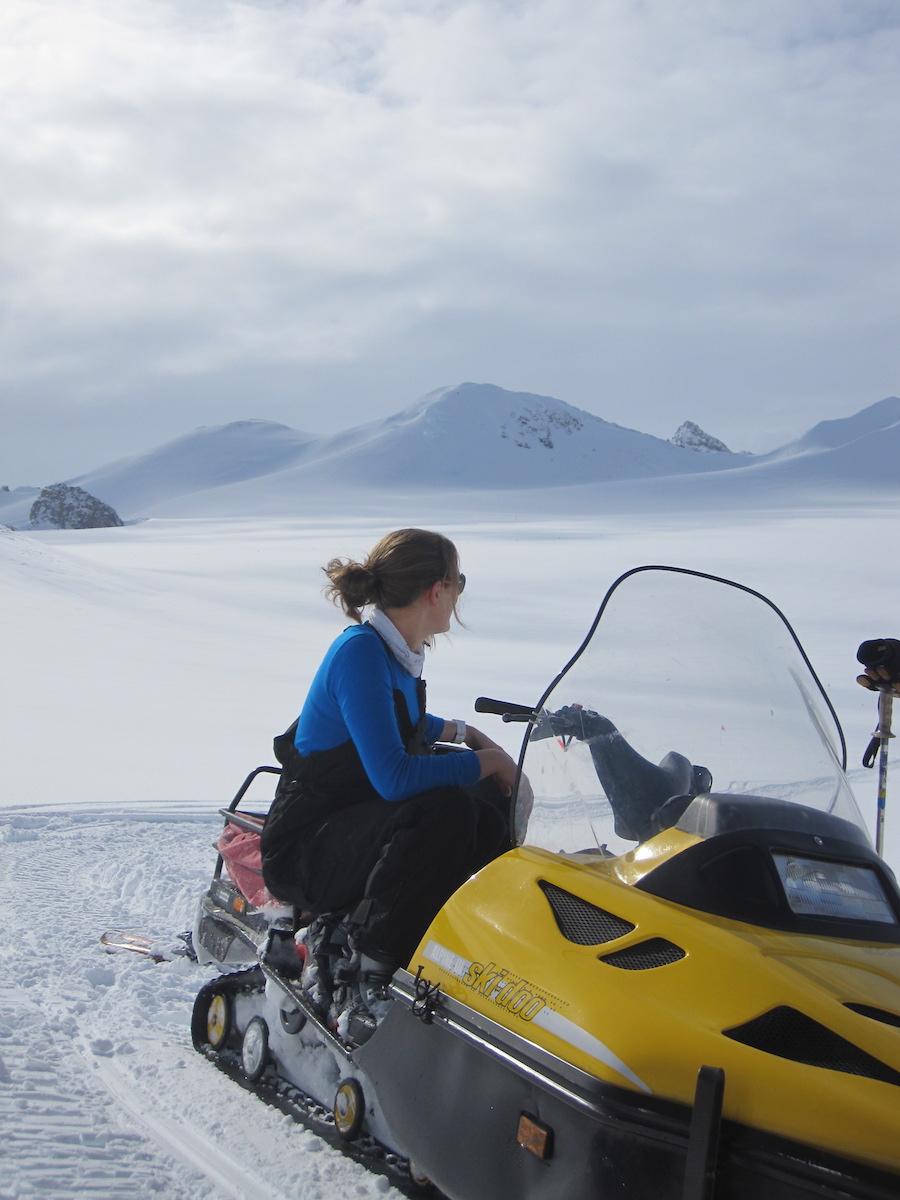 Then had a few more runs myself…